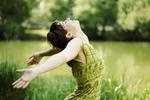 About Us
'Get back to doing what you want to do, we'll free up your valuable time'.
Mr Squeegee is a family owned business which has been providing all types of cleaning services to our many happy clients. Adrian and Shannon would like to welcome you to our ever increasing client data base. Our clients are important to us and that reflects on our work ethic.
Mr Squeegee has licenced abseilers and boom operators. We follow strict OH&S guidelines. No job is too big or too small. All our workers are fully-insured and have full police background clearances for peace of mind, we also have M-SIC cards for restricted access when working on wharfs and ports.
If you would like a job done on a regular basis, we'll contact you to confirm your next booking. No fuss cleaning - made simple.
If you have a busy schedule, that's ok - we'll work around you, even if that means working on a weekend or a public holiday. We can generally book a job in within 2 business days - so please give us a call.